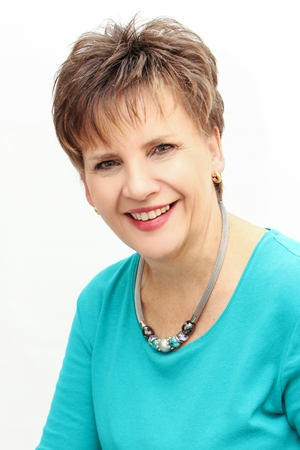 Our Mission is "To help people live LIFE to the full - by communicating the whole Truth as it is in love, through anointed and creative instruction, motivation and inspiration with Christ Jesus as my Guide and Source." This is done through; Public Speaking, Teaching, Singing, and supplying of products such as Prophetic anointing oils and applicable Literature!
Past. Eunice van der Merwe,
founder of Myrrh Ministries
Ordained Pastor at Powerhouse Ministries and Power Christian University
Myrrh Ministry, founded in 2001, is a multi-faceted Ministry with the focus on helping people to transform their lives through Biblical Truth, with God as their Guide and Source, from pain to power and mess to message!
Eunice van der Merwe, founder of Myrrh Ministries discovered that her own perspective on suffering, bitterness and pain (after a divorce) totally changed as she stumbled on the awesome revelation of the analogy of Myrrh as described in Song of Solomon 1:13. "My beloved [shepherd] is to me like a [scent] bag of myrrh that lies in my bosom." Ampl.
The ancient Hebrew word for myrrh is mar, and means "bitter". Myrrh was one of the most valuable commodities in Biblical times and therefore, along with gold and frankincense as chosen gifts , made a wise choice to welcome the King of KINGS!
Myrrh represents our bitterness and pain, but the other side of the coin must also be true: your pain (myrrh) has gift-value in the eyes of Jesus. Only the healing hands of God can transform your scars into stars!
In 2001, Eunice released her first solo album in Afrikaans with the title: "The sound of myrrh". This marked the beginning of her Ministry and along with her husband (and sound engineer) Malan, this message was brought quite extensively throughout South Africa.
With singing to compliment this message of inner healing, beautiful songs were added, some composed by Eunice, and her second album, Jesus inside was released in 2005 as part of the fruit on her labour.
Not only did singing, dancing and congregational worship formed a huge part of this ministry, but Prophetic anointing oils and Esther Purifying Cosmetics were added in 2005 and are now supplied by Myrrh Ministry Countrywide. She often teaches on the subject of The Anointing and Prophetic anointing oils.
Eunice is available as Public speaker and singer at Retreats, Seminars and various functions.
John 10:10. "I came that they may have and enjoy life, and have it in abundance (to the full, till it overflows)."